Some of the events I like to do;
Club Sprints;
The ones I normally do are run by the Alfa Romeo Owners Club of Australia (Vic Division). This is where it started for me back in 2003, and still to this day there is nothing better than a club day of belting your car around a circuit with all your mates and then lying to one another about how fast we all are at the pub afterwards.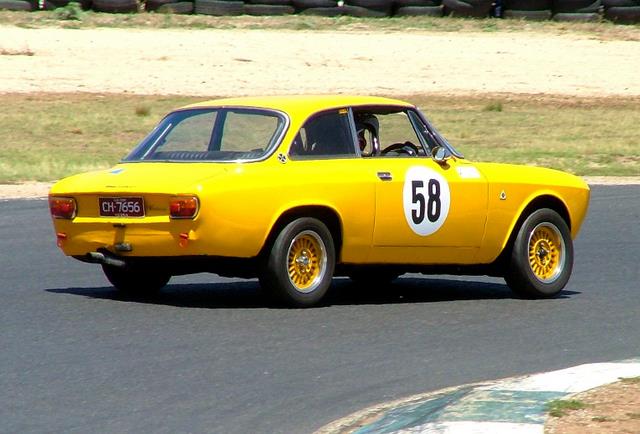 6 Hour Relays;
A great event, i was hooked on these well before i competed in one. A number of years ago I went along to lend a hand for a mate of mine who was going to do a 6 hour with all his Porsche mates, i stood out on the pit wall doing lap timing etc in the pouring rain and relished it, I swore i would come back and do one of these events......i have now competed in 5 and counting. I have been lucky enough to be in some successful teams too
Mallala 6 Hour – 3rd in 2005, 2nd in 2006
Winton 6 Hour – 2
nd
in 2006, 1
st
in 2007, 8
th
in 2008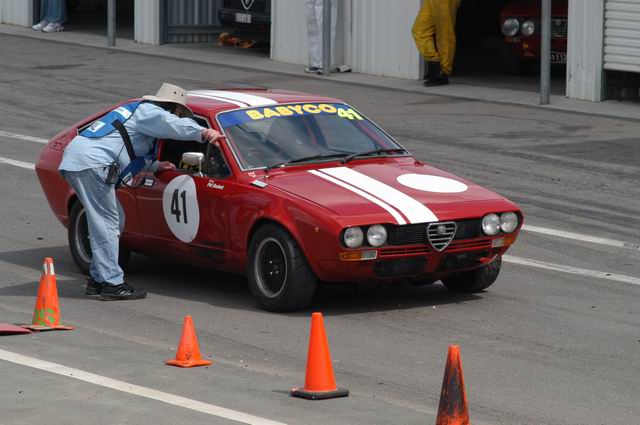 My team, which has remained largely unchanged, is called Maschi Di Alfa (Italian for 'Alfa Male'!).
Rob Dale – 75 Twin Spark
Allan Goodall – 75 Twin Spark (shares with Rob)
John Floyd – Guilietta 2litre T/S
Damian Crea – 105 also with T/S
Ian James – Guilia Super
The team is usually managed by my wife (until we had a baby!) and we have all sorts of family and friends coming along to help on the weekend (not least of which is brother in law Stew)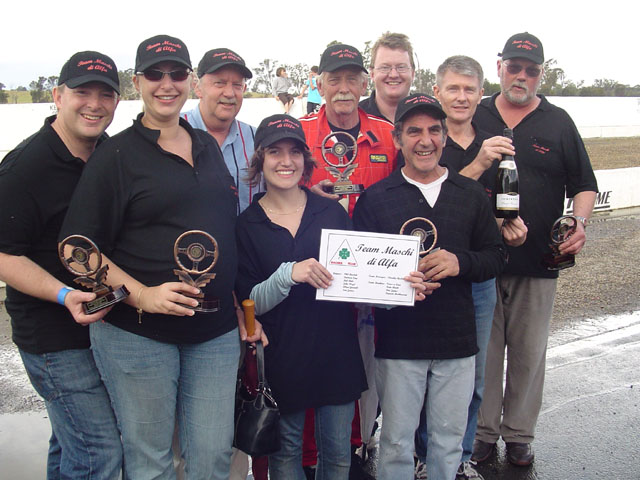 Racing;
Historic event's mainly in Victoria but I also venture north to try the occasional NSW/QLD circuit.
As well as AROCA I am also a member of the Group S Racing Association and they run a championship called the Goldfields Cup. In 2007 I managed to do all the rounds (but 2008 was a battle due to new addition to the family!) and this year I intend to do three of the four rounds.
·
Phillip Island Historics – the biggest Historic racing event in the southern hemisphere
·
Winton Historics – running the short circuit
·
Australian Historic Motor Festival – long circuit
There is also the VRA (Veloce Racing Assoc) boys that run a good meeting – All Alfa All Racing!
38+ Alfa's at Wakefield in September '07 prove that Alfa racing in Australia is alive and well.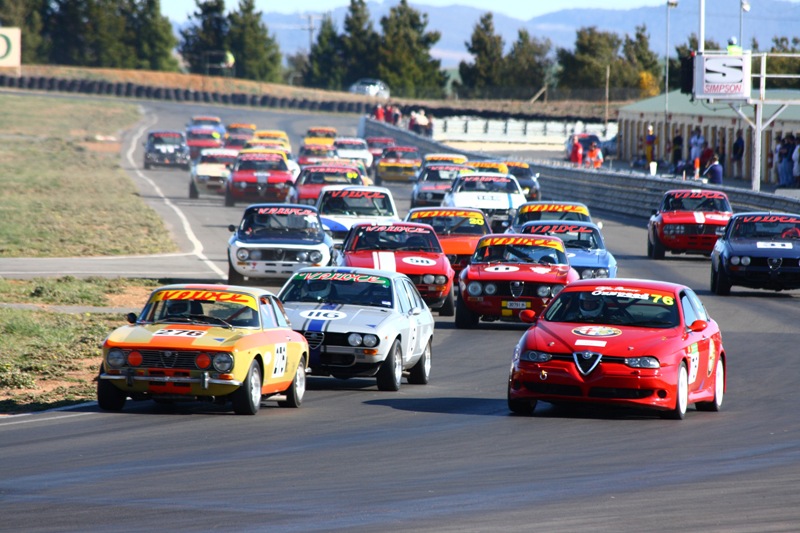 This web site is powered by Digital Pacific Web Hosting and was built using our free sitebuilder. Web Hosting Australia.